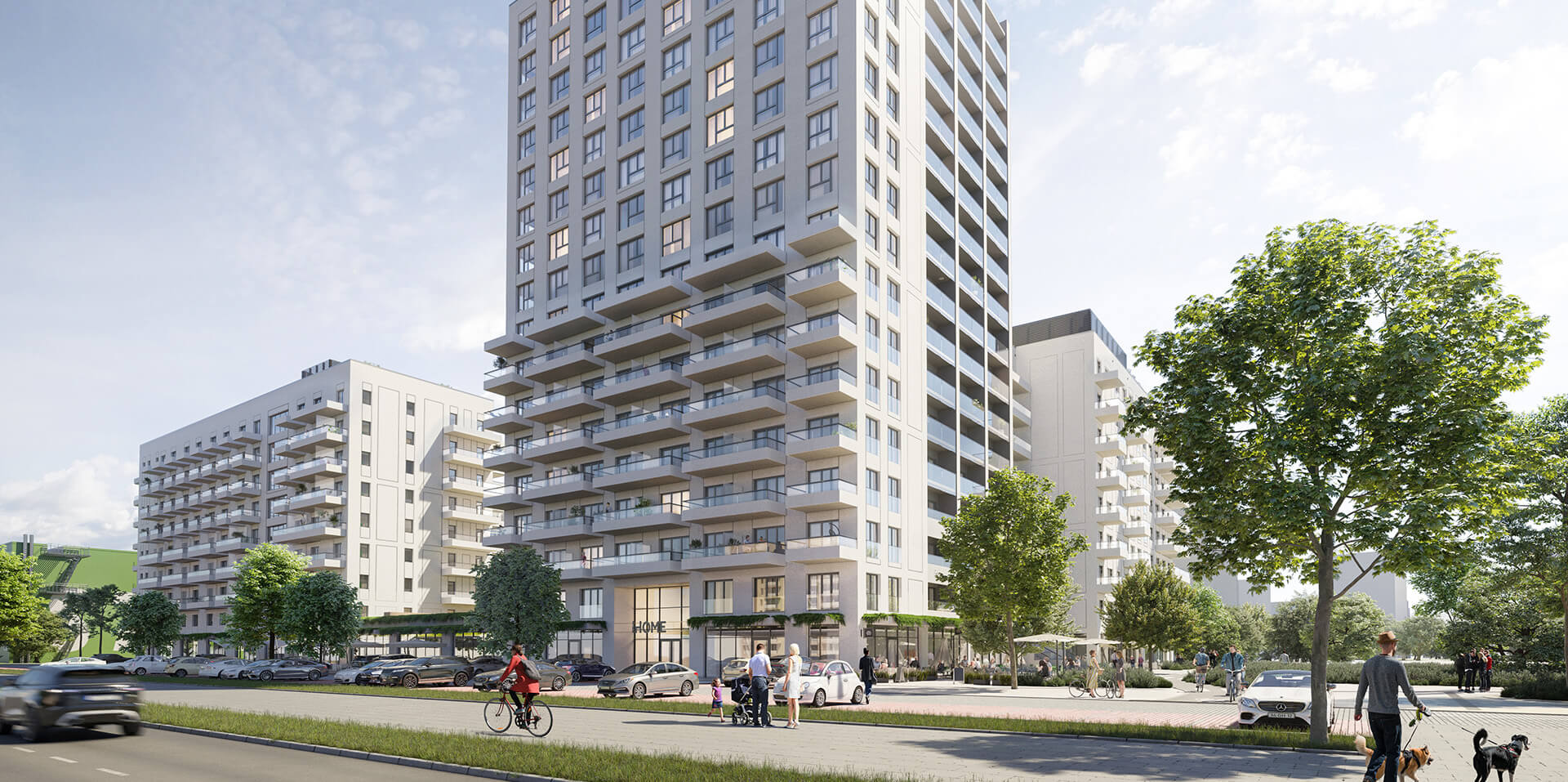 Ostrobramska estate
What do you need to live comfortably?
Green areas? A large car park? Playground for kids? And how is that? You can also have a roof terrace, a reception desk and an electric vehicle charging station.
All of these are available at the residential estate at Ostrobramska street in Warsaw's Gocław (the Praga Południe district). This estate is close to a major thoroughfare in Warsaw and one of the largest shopping centres in the Warsaw's eastern suburbs.
Each apartment will be fully furnished and equipped with domestic appliances. New residents will be able to move in on the spot.
Live comfortably and safely
Close to everything
The estate is designed in line with a "15-minute city" concept. With the Atrium Promenada shopping centre in the immediate vicinity, you 'll have shops and entertainment within close reach.
A wide range of apartments
Variety of colours and sizes. For smaller spaces we have studios, and for larger spaces - one or two bedroom apartments.
Security
At Ostrobramska, CCTV and 24/7 guards will see to your security.
Relaxing environment
The Ostrobramska Estate is designed to foster relaxation. Around the buildings we have green squares with benches, and ground floor residents will have access to a private garden.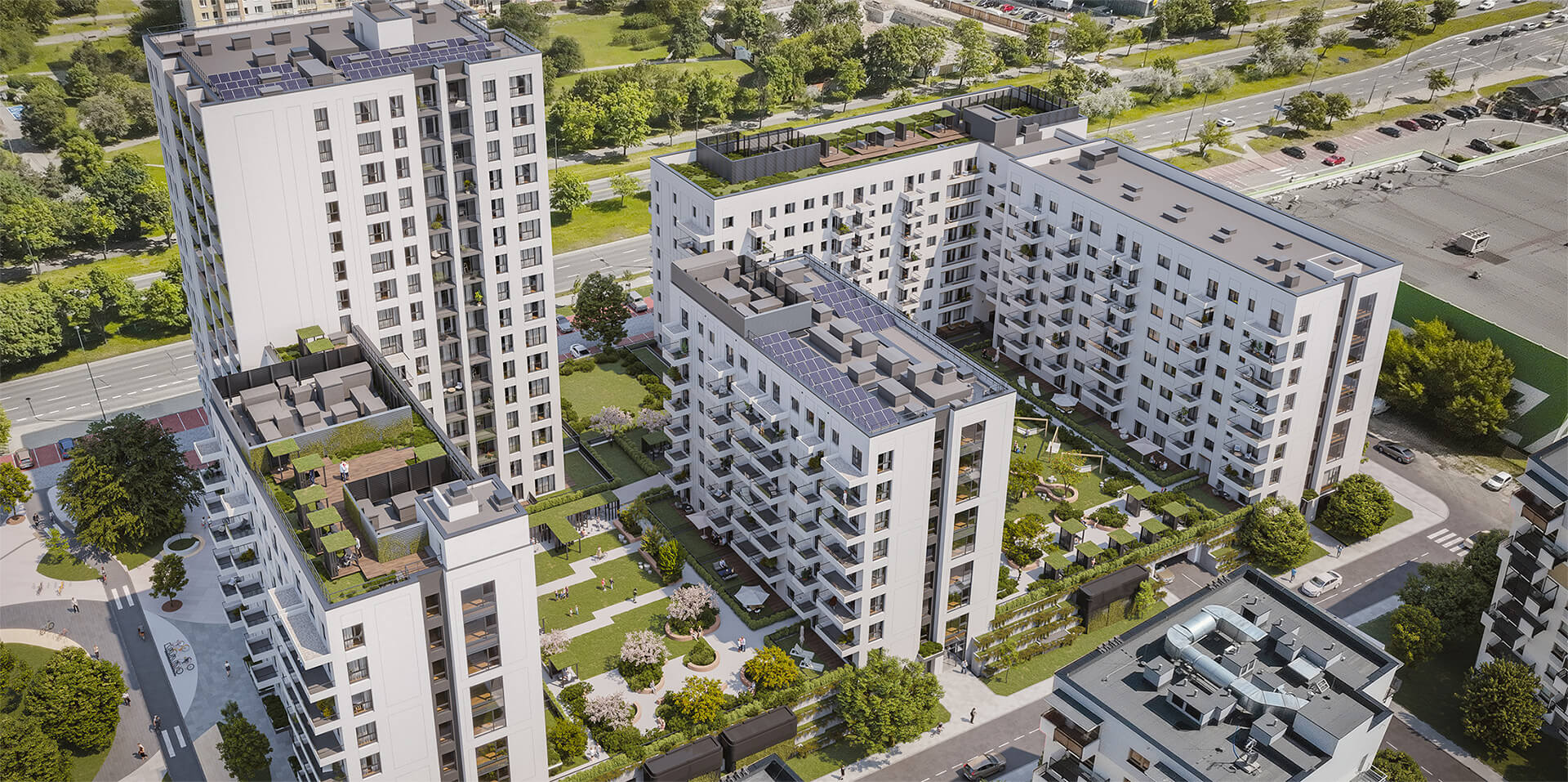 Description and schedule of the project
Expected end of works on Stage 1:
A location with opportunities
The building is located in the Gocław neighbourhood (Praga Południe district) on Ostrobramska street, within the immediate vicinity of the Promenada Shopping Centre. Nearby you will find sports centres, cinemas, restaurants, clinics, schools and preschools.
The location is near a major thoroughfare that connects Gocław to the city centre that provides a quick commute to the most important parts of Warsaw. Multiple public transport links are within reach, a tram line and a leg of the second metro line connecting Gocław to the Warsaw city centre are also planned in the coming years.
Gocław Cultural Terminal (community centre)
1200 m
Access and transport
By car
Warsaw Central Railway Station
By public transport
Warsaw Central Railway Station
By bike
Warsaw Central Railway Station